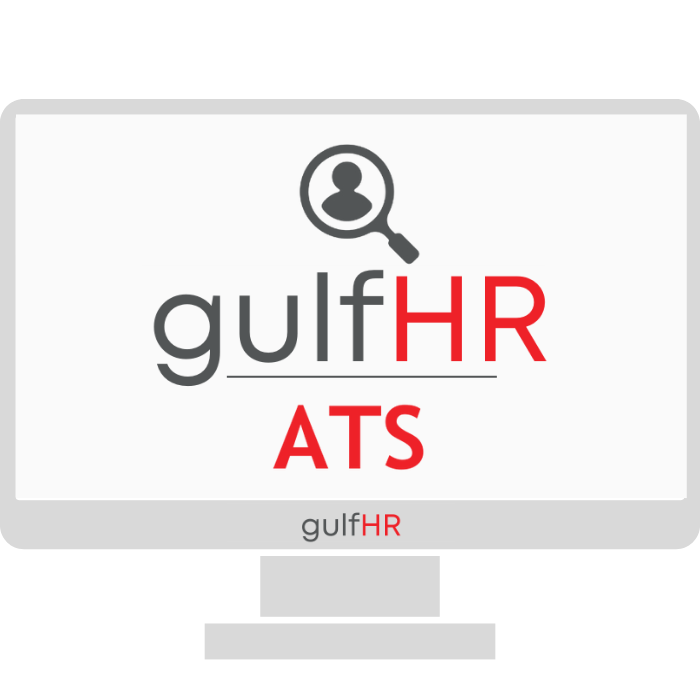 Hire smarter with our intuitive applicant tracking system
 Attract I ENGAGE I ONBOARD.
Say goodbye to manual application tracking, and hello to efficiency with our Applicant Tracking System.
CUSTOMISED TO FIT YOU
Our Applicant Tracking System is designed to fit your exact recruitment needs – all in one platform.
MULTIPLE ENTITY, MULTI-COUNTRY, ONE INSTANCE
No matter how different your processes are between your departments or entities job role – Our robust recruitment software lets you manage all your entities in one place with multiple countries and processes on the same Applicant Tracking System for ease.
SEAMLESS INTERGRATION
Say goodbye to manual processes! Integrate your Applicant Tracking System (ATS) with your core HR Software to onboard your new employees seamlessly.
SUPERFAST IMPLEMENTATION
GulfHR is a leading Applicant Tracking System (ATS) for integration success and speed and can implement it into large and complex enterprises in a matter of weeks instead of months.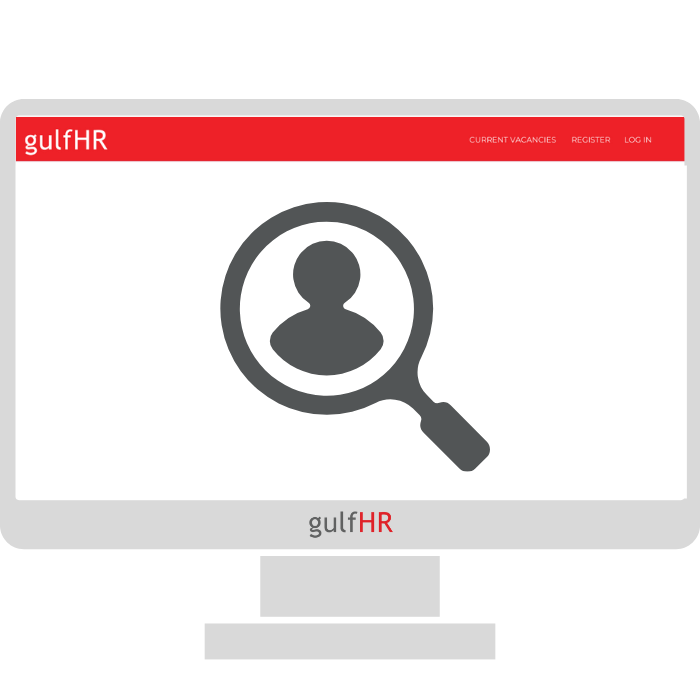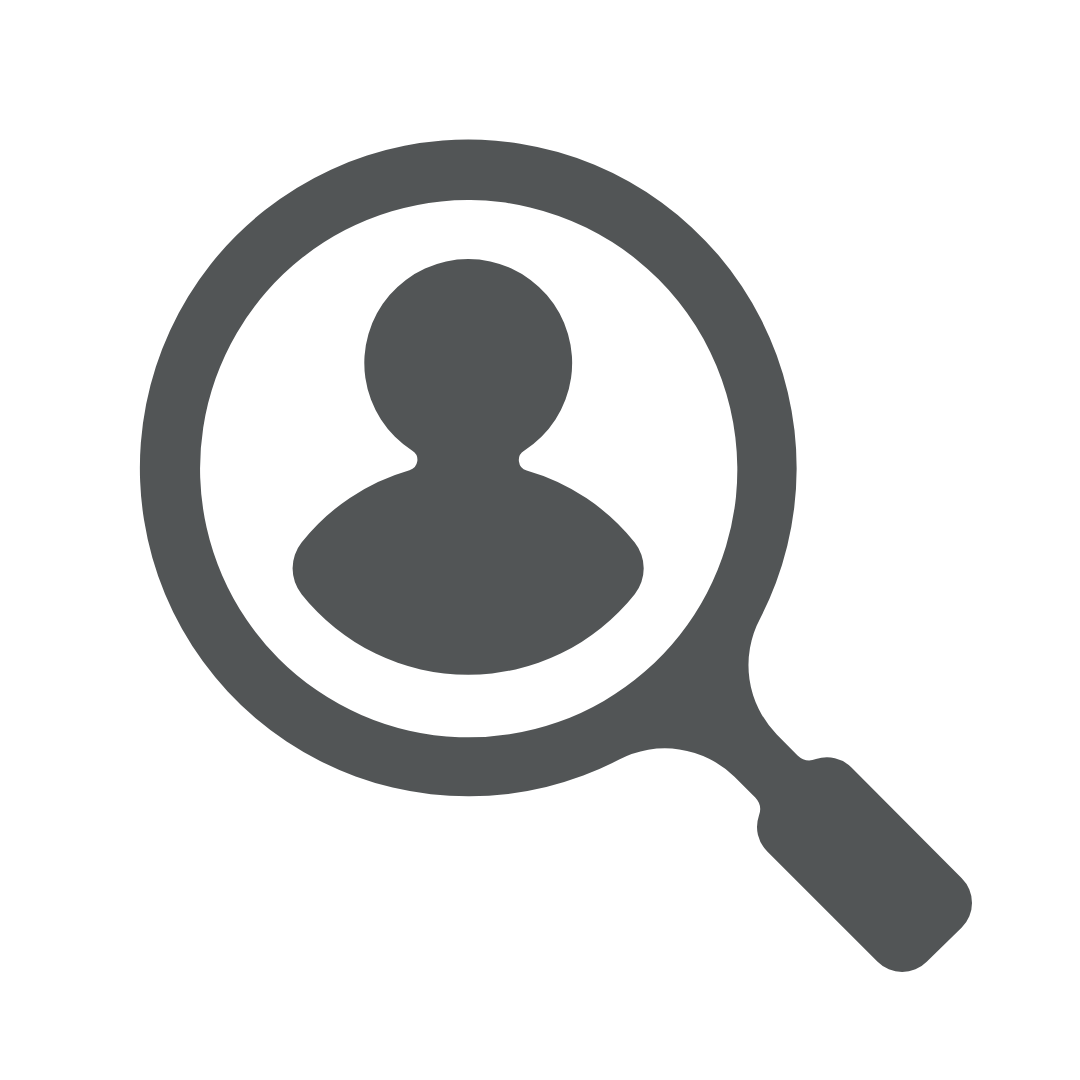 ELEMENTS OF GulfHR APPLICANT TRACKING SOFTWARE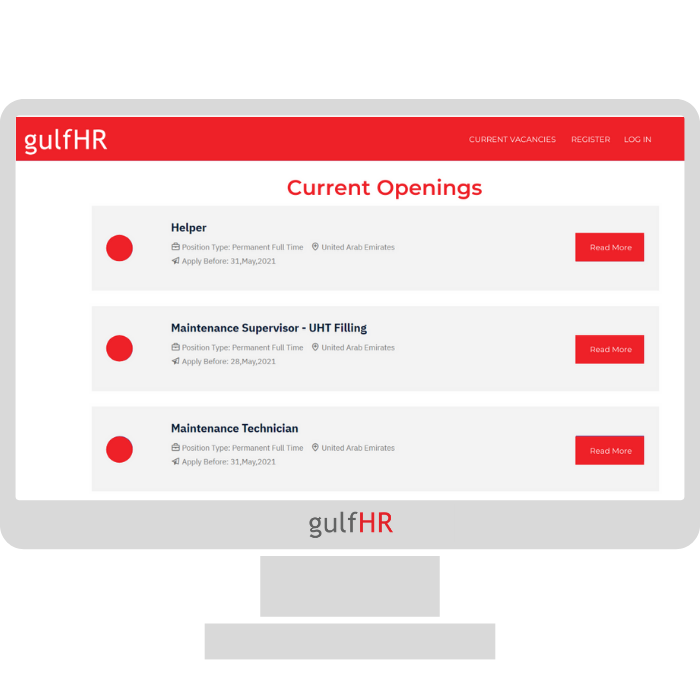 SEAMLESS PROCESS
A digitized automated process with no manual work needed from first engagement to on-boarding in one system.

FILTER
Pre-defined qualification criteria to filter through CV's quickly and efficiently to find the best possible candidate.

NEW VACANCY REQUESTS
Streamline the requests from all departments for new vacancies, that go through our advanced workflow for approval.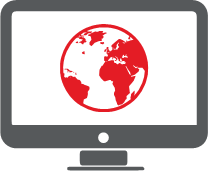 INTEGRATED
Our vacancies page integrates with ease with your website, with full customization to match your companies culture.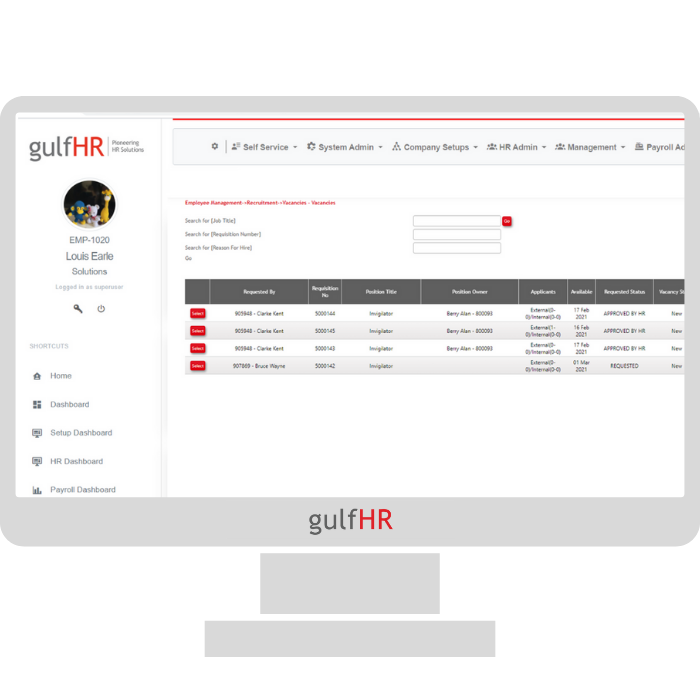 VACANCIES
List vacancies on career portal with direct integration to your company website or external job sites (such as LinkedIn Recruitment).
PROCESS
Create customized processes for recruitment, which can be different for each vacancy, or an aligned process for all recruitment activities with pre-defined templates.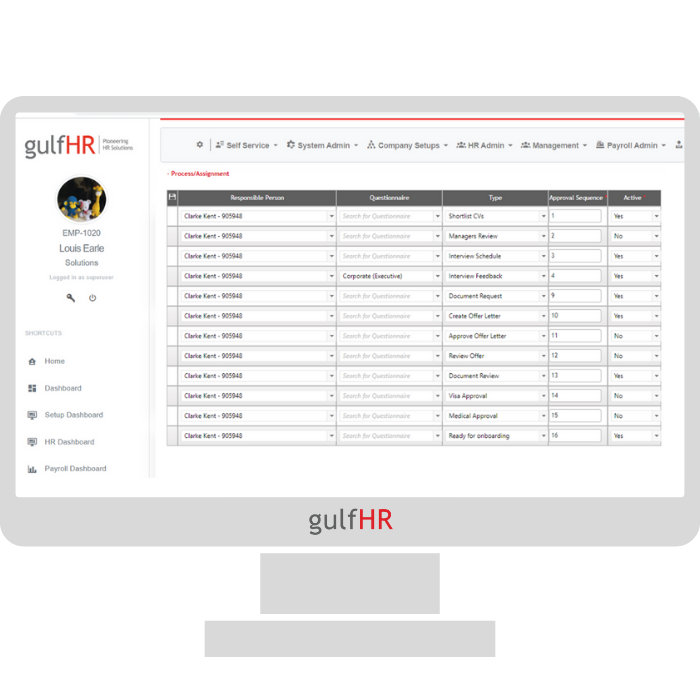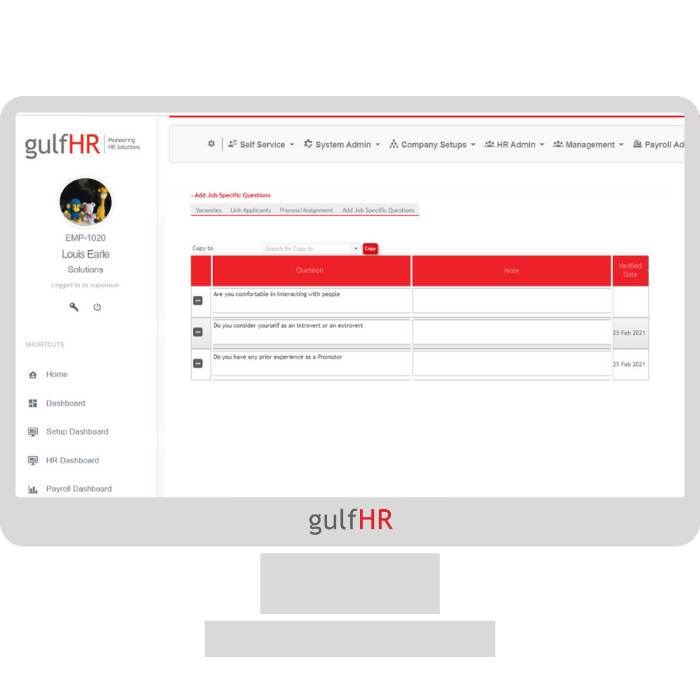 JOB SPECIFIC QUESTIONS
Add pre-qualifying & interview questions to each vacancy, helping the recruiter shortlist applicants using unified comparable data.
RECRUITMENT PORTAL
Integrate gulfHR with your website's recruitment portal and automatically list all vacancies that have been approved by HR.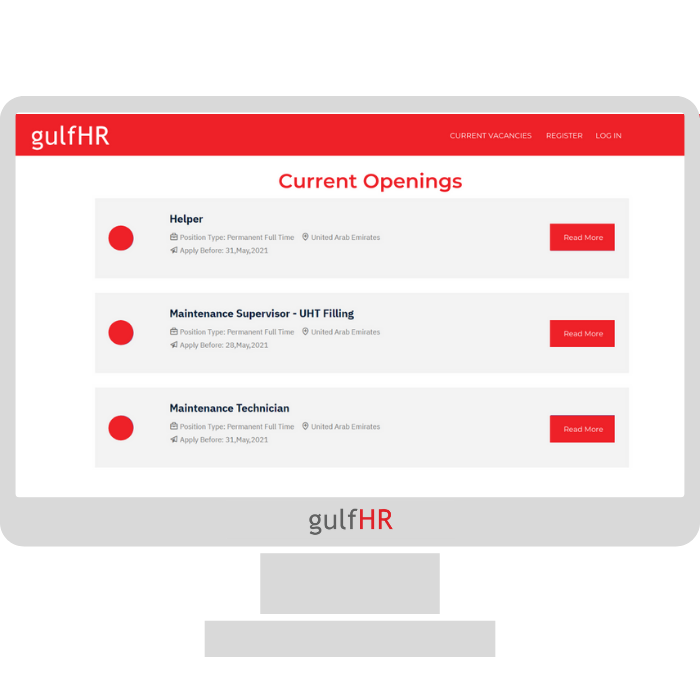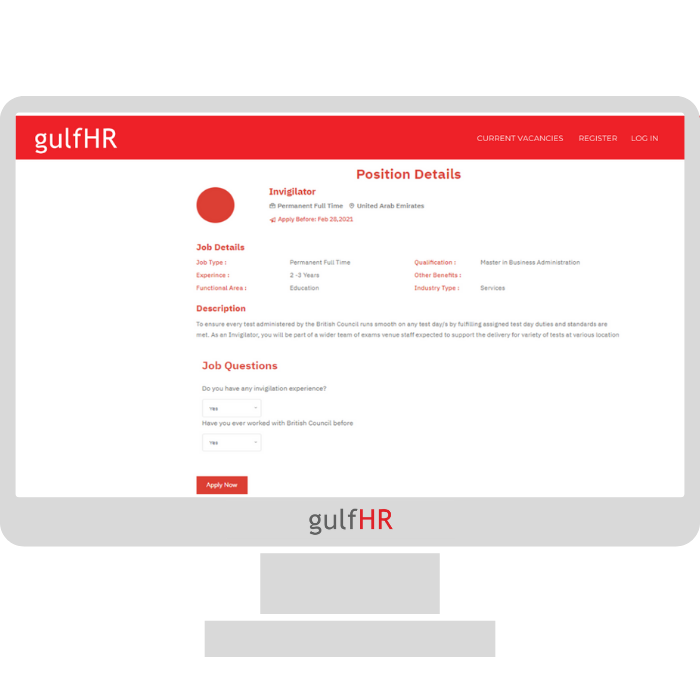 POSITION DETAILS
Applicants can learn more about the vacancy by simply clicking on it and will be redirected to your website landing page.
Do you have any other questions?
We would love to hear from you.
TRUSTED BY OVER 100+ CLIENTS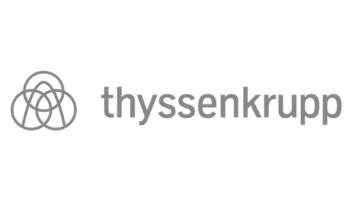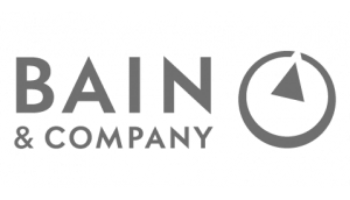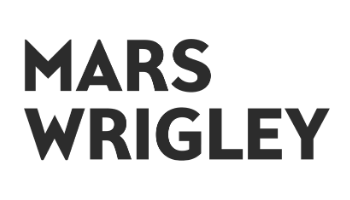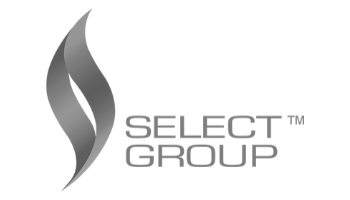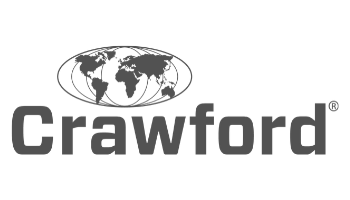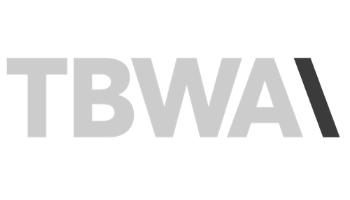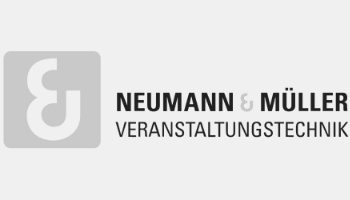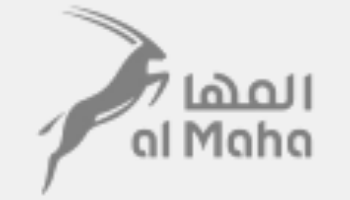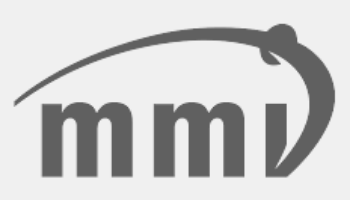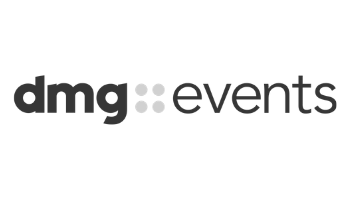 TRANSFORM YOUR RECRUITMENT PROCESS WITH THE BEST RECRUITMENT SOFTWARE!
GulfHr offers easy-to-use and convenient recruitment and onboarding software that is strategically designed and equipped with the right tools to help businesses streamline their recruitment process, improve efficiency, and make more informed decisions about their hiring efforts.
Automation: Recruitment software automates many of the manual tasks involved in the recruitment process, such as posting job openings on job boards, scheduling interviews, and tracking candidates. This allows businesses to save time and resources that can be better spent on other tasks.
Candidate Tracking System: Recruitment software allows businesses to track the progress of candidates through the recruitment process, from application to offer acceptance. This helps businesses to streamline the recruitment process and improve efficiency.
Data Analysis: Recruitment software provides businesses with access to valuable data about the recruitment process, including the number of applicants, the time it takes to fill a position, and the success rate of different recruitment strategies. This data can help businesses to make informed decisions about their recruitment efforts.
Talent Management: Recruitment software can help businesses to manage their talent pool by tracking the skills and experience of candidates and identifying potential future employees.
Collaboration: Recruitment software allows businesses to collaborate with hiring managers and recruiters in real time, allowing them to work together to find the best candidates for the job.
Using our Applicant Tracking System, the recruiters, and Hr teams can streamline the entire complex recruitment process as our Employee Management System offers a centralized database that they (recruiters) can access throughout the recruiting and onboarding process.
We offer the best Employee Management System as it is the ideal recruitment and onboarding software for businesses and organizations of all sizes – SMEs and even large corporations.
GAIN INSTANT ACCESS TO OUR PLATFORM
Find out why we are trusted by the most established and successful Fortune 500, Blue Chips, and Start-ups.
Get a demo now to see how our innovative HRMS Solution can automate your HR and Payroll Software, we can help tailor it to your specific HR needs.
Did you ever think about how big companies / industries manage their thousands of employees? The answer is HRMS payroll solution with zero human error.
Speak to one of our experts on +971 4 4466308. Alternatively, send us a message or an email to [email protected]
Copyright © 2021 gulfHR. All rights reserved.