The #1 Payroll Software in The Middle East
Specifically designed to comply with Middle East Labour Laws, complex payroll calculations, and to integrate with existing systems.
OFFICIAL MASTERCARD PARTNER
BOOK A DEMO NOW TO GET 1 DAY FREE PAYROLL MANAGEMENT AND PAYROLL SOFTWARE TRAINING EVERY YEAR (WORTH OVER $5000!)
Fill in your details below to benefit from our exclusive offer to mastercard business holders
AUTOMATE AND STREAMLINE
Advanced features within the system enable you to add higher level automation to your payroll processes.
MULTI-COUNTRY, MULTI-CURRENCY
Manage all your entities in one place, with multiple countries and multiple currencies on the same system for ease.
SEAMLESS INTERGRATION
gulf HR blends into other ERPs with ease so you can have all your data in one place. Easily intergrated with Oracle, SAP and more.
SUPERFAST IMPLEMENTATION
The leading HRMS for speed. gulfHR can implement into large and complex enterprises in a matter of weeks instead of months.
Do you have any other questions?
We would love to hear from you.
TRUSTED BY OVER 100+ CLIENTS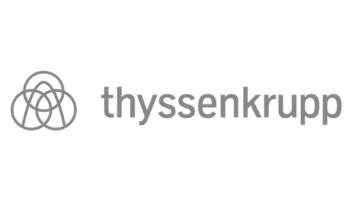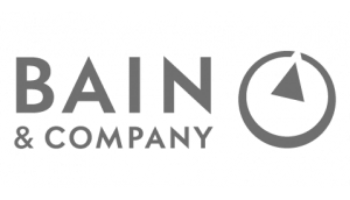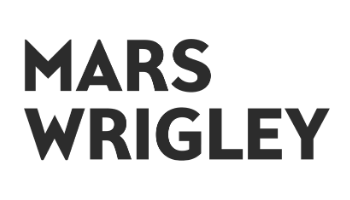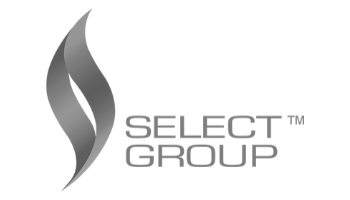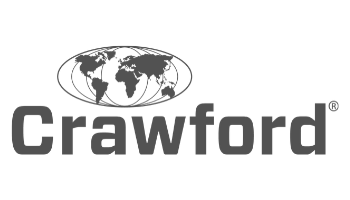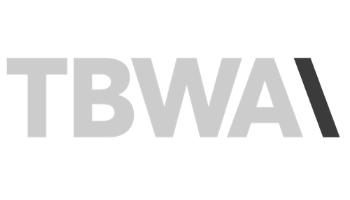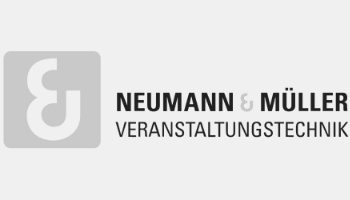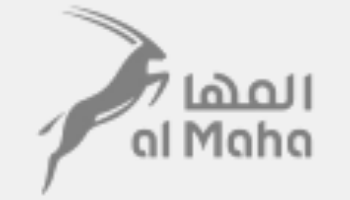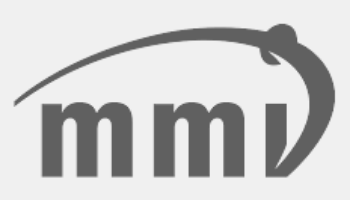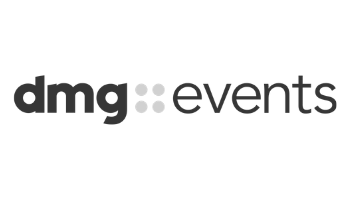 Introducing your new, painless payroll processing system. Our flexible, robust payroll solution caters for a comprehensive range of payroll calculations.
Our Payroll engine is so powerful and is built exclusively for The Middle East region. It simplifies the legislation & complexities of each region of The Middle East making sure multi national and multi currency payroll is always accurate and on time. Manage transactions and calculations that is supported by advanced setups.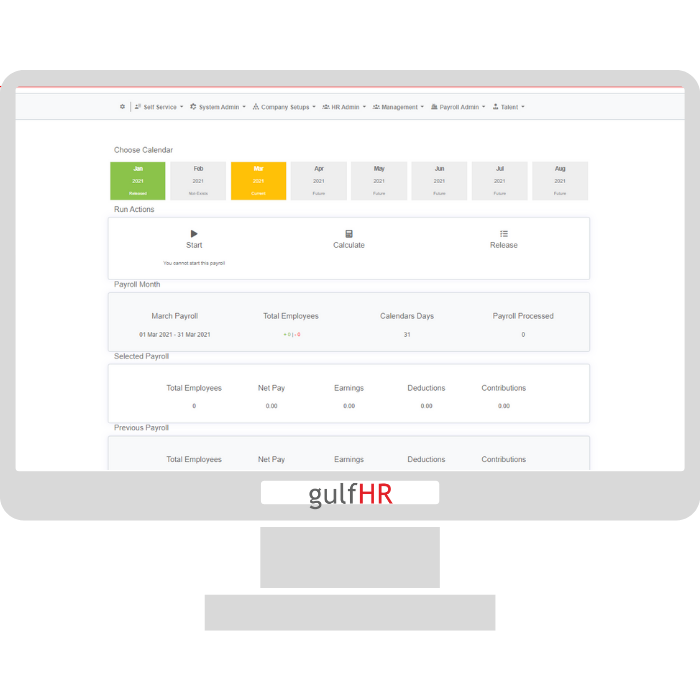 START, CALCULATE, VERIFY AND RELEASE
Manage your payroll from our centralized dashboard. Start your payroll, calculate it, verify it and release your payment, all in one simple, easy click.

COMPARE
Have an instant view of payroll changes from the previous month to the current month net pay.

COMPLETE PAYROLL REPORTING
Access a full suite of payroll reports, from gross to net, WPS, bank file, gratuity accrual, financial GL reporting and so much more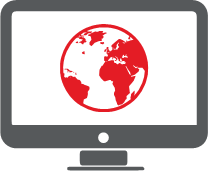 STAY COMPLIANT
Statutory compliance based on country-specific requirements that can be customized with your company HR rules.

  All monthly payroll elements

Processing of staff loans and scheduling of loan payments

  Tax calculations

  GL interface facility

  Time and attendance approvals and integration

  Salary advance payments while on leave

  System generated password protected payslips

  Indemnity and leave liability provisions

  Multiple payroll runs
Premium Functionality
The best HRM system and packaged in one of the best HR Apps focuses your approach to HR.
10 Years of Experience
A decade of providing you with expert features of human resource software solutions to The Middle East.
Premium Cloud HR Software
HRMS platforms all supported by Cloud storage and functionality, giving you true mobility.
Fast Easy implementation
Waste no time downloading and using the App with our easy to use UI.
GAIN INSTANT ACCESS TO OUR PLATFORM
The most established and successful businesses operating in the Middle East use gulfHR. Find out why Startups, Bluechips, and the Fortune 500 trust gulfHR as their HRMS provider.
Try the expert demo now to see the latest HR features and development in action.
Let's talk. We're only a call away
Find out why our clients can contact us at anytime and speak to one of our experts. Give us a call on +971 4 446 6308. Or request a callback below at your convenience.
Alternativley send us a message or an email to [email protected] 
Copyright © 2021 gulfHR. All rights reserved.