EMPLOYEE ONBOARDING: WHY IT IS LIKE THE WIZARD OF OZ
Welcome Onboard
Employee onboarding is like the moment Dorothy first sets foot on the yellow brick road in search of the Wizard of Oz. A company's onboarding process is the yellow brick road, and if not bright yellow and clearly defined, the employee could lose interest in finding the magic or just lose their way altogether.
Those first strides inside a company define a new hire's impressions and experiences of the company. The impression is imprinted from the first day, and continues through the first few weeks, and months. Research and conventional wisdom suggest that new staffers take about 90 days to acclimatise to a new job.
 Therefore, the onboarding process might have to entail more than just an orientation binder dropped into the newbie's hands, a video and finding a cubicle with a desk and computer.
 There are plenty of advantages in designing a well-thought-out process.
Employee Onboarding Process
Some of the statistics in the marketplace suggest that almost 70% of employees are more likely to stay with a company for three years if they had a great onboarding experience, while organisations with a standard onboarding program experience an impressive 50% increased productivity from new hires.
Onboarding processes vary. In fact, a one-size-fit-all approach is like expecting Dorothy, who is just a girl, to trot down the uneven brick road in the grown-up Witch from the West's enormous sparkly shoes without spraining an ankle.
Here we give you some ideas of where to start and what to consider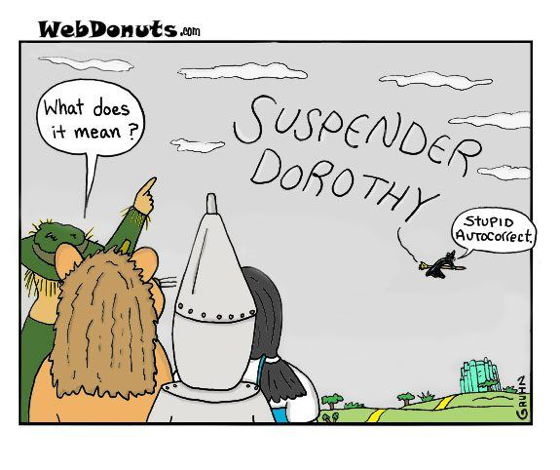 Building an Onboarding Program: Checklists
Before the First Day
Prepare for newcomers before their first day. It makes a good impression, creates trust and confidence if you're prepared when new employees arrive. On the flipside, consider that employee onboarding does not end once the employee first enters the building.
Step 1: Recruitment.
Recruitment is not necessarily part of the onboarding process, but this is where Dorothy steps out onto Oz soil, not Kansas. For an employee who has accepted an offer to work for you, your organisation is like a new landscape to map and survive. This is where you start imprinting your culture and the lay of the land for your new employee.
When a new hire starts sometime after accepting an offer, send multiple messages during that time and arrange at least one face-to-face meeting to ensure the person stays engaged up to the starting point and doesn't feel forgotten. Schedule informal chats between the team and the new hire to start building report and familiarise themselves with the dynamics.
Online or onboarding software is useful in setting reminders for HR and those involved to schedule these events. It also records an employee's career path from the starting point and throughout their journey inside your company.
The team should also prepare for the newcomer. Use a tool like Shadowmatch to produce a team report that showcases each member's skills and give everyone an idea of where the new person fits in with the rest.
Step 2: Prepare the paperwork.
We don't want Dorothy to sprain an ankle. You can shape the onboarding process from the word "go".
Prepare the paperwork, which should include an employee handbook, either on your HRMS or in hard copy. This is the map of Oz, and the new appointee can familiarise themselves with the company before starting.
Consider the level of the employee and devise a 100-day plan that includes the skills and knowledge the person would require to do the job and fit in with the business's needs. Talk to the assigned supervisor or mentor about the employee's role, goals and projects. Be sure to also convey this to the employee.
Structured onboarding plans have been proven to be more productive than unstructured ones. Research published by the Society of Human Resources Management (SHRM) shows that organisations with formal onboarding, step-by-step programs are more effective in retaining engaged, well-trained, confident and happy staff, compared to companies with informal or unstructured onboarding.
The formal process include written and practical step-by-step guidance about the employee's role, the norms and culture of the company, how to behave, and methods to integrate successfully. An informal process, which might be better suited to a seasoned senior executive, would leave it to the employee to navigate on their own.
Before the employee's start date, identify relevant people in the organisation who can offer guidance or who the employee would work with, and set up meetings between them and the new person.
Step 3: Teambuilding.
Teambuilding is where Dorothy meets Tin Man, Cowardly Lion and Scarecrow. A tool like Shadowmatch, which gulfHR offers within its suite of services, focuses on the strongest habits of each individual, creating a positive and empowered environment for new and established teammates. It helps to identify each person's own magic in the team and see other team members' magic they bring.
H4: Step 4: Onboarding benefits.
Employee benefits must be in place before the employee starts. For example, when you employ international candidates, have local and international health and life insurance in place before the new employee boards the plane.
You can help the person to navigate first-day jitters by sending housing and schooling information before they come over, and show them options at the first possible opportunity.
Include details on other benefits that come with the job, like leave entitlement and health benefits. Upload these if you use onboarding software and give access to the new employee as soon as they have a secure sign-on.
Ensure all benefits are clearly mapped and transferred, and that all onboarding paperwork include details of these.
Step 5: Registering Payroll.
Check that the employee's onboarding paperwork includes the correct personal information for payroll purposes. Open bank accounts and set them up on your electronic bank transfers system for salary payment.
Step 6: Convey housekeeping basics.
Provide information on where to park, what time to be in the office, dress code, access cards if necessary, before the starting date. Equip the new employee's workstation with a desk, chair, computer with network access, sign-ons, software access, and stationery before they start.
Step 7: Provide a job description and responsibilities.
Provide specific details on the remit of the position to the employee. List their key responsibilities and a short description.
HRMS features and benefits
If you'd like to learn more or if you'd like to schedule a demo – reach out to us today!
The First Day
Your company culture largely influences how you welcome employees on their first day. Ponder the following points for your company's onboarding welcoming process.
Step 8: Ensure a warm, personal welcome.
Book time out for meeting the new employee.
Step 9: Assign a buddy or mentor.
The buddy or mentor would give a tour of the office, make introductions and convey the inner workings and culture of the company.
Step 10: Induction/ orientation.
It can be done online, via videos, employee handbooks and induction manuals.
Step 11: Take them out for lunch
First week and month
Step 12: Assign the first project and explain your expectations for the month.
Step 13: Enrol the employee in onboarding training.
Step 14: Meet with employee to check paperwork.
Step 15: Plan check-in meetings to see how the employee is getting on
Step 16: Encourage social interaction with colleagues.
Step 17: Review the onboarding process, preferably within the first three months of joining.
How long is the employee onboarding process? 
It depends on your organisation and the specific level of the new hire. Three months is a good ballpark to ensure your new talent is properly aligned with your business needs and fully onboard. This can easily be measured in milestones created in onboarding software, recording a history for each employee and mapping every person's own career journey.
Why is the onboarding experience important?
Research shows that a successful onboarding experience translates into higher job satisfaction, organisational commitment and lower staff turnover. Companies have an improved retention rate at 52%, and up to 60% quicker progress to productivity for a new starter. If employees feel included, valued, supported and empowered, they are engaged, directly affecting a company's bottom line.
How to measure the onboarding experience
How does your company shape up? Ask your employees. Use onboarding surveys after a few weeks, or ask employees to review the process with critical feedback, easily done in the HRMS. Do performance appraisals, also in the HRMS, to give new employees developmental feedback and identify where the person needs additional support. If you integrate your performance appraisals with your onboarding process, it could be helpful to have appraisals quarterly.
Employee onboarding best practices
The most important day for employees that sets the tone for the remainder of their stay is the first day. The golden nugget is to manage expectations properly. Start them off as you mean to go on. If your company brand translates through to the employee brand, treat your people that way to avoid a disconnect.
Here is a list of onboarding best practices:
✔ Implement the basics before the first day.
✔ Make the first day welcoming, but manage employee expectations appropriately.
✔ Use formal orientation programs.
✔ Develop a written onboarding plan.
✔ Make onboarding participatory for easier integration.
✔ Implement your program consistently.
✔ Monitor the program. Use feedback to improve or change processes to better serve your company and its people.
✔ Use technology to facilitate the process.
✔ Implement milestones like 30, 60, 90 and 120 days on the job to check in with employees.
✔ Be crystal clear with employees about:
Objectives.

Timelines.

Roles.

Responsibilities.
Onboarding Software for HR automation
Onboarding software is part of a good HRMS. It should be shaped around a company's HR needs. The onboarding process with approvals, audit trails, the employee handbook, data set up and updates of personal details, passports, visas, qualifications, health cards, surveys and peer reports – the possibilities are endless – are all included in a good HR Admin portal.
Schedule onboarding milestones automatically. Improve employee engagement by giving staff the autonomy to manage leave, track KPIs, submit reviews, surveys, and more.
gulfHR offer state-of-the-art flexibility and tailored software services.
Want to see how you can digitize your onboarding process?
Book a demo with one of our experts to learn more!
GAIN INSTANT ACCESS TO OUR PLATFORM
The most established and successful businesses operating in the Middle East use gulfHR. Find out why Startups, Bluechips, and the Fortune 500 trust gulfHR as their HRMS provider.
Try the expert demo now to see the latest HR features and development in action.
Let's talk. We're only a call away
Find out why our clients can contact us at anytime and speak to one of our experts. Give us a call on +971 4 446 6308. Or request a callback below at your convenience.
Alternatively send us a message or an email to [email protected]