UNDERSTANDING KEY HR SKILLS
Human Resources is a modern vocation that became a profession only in the early 20th Century. The field began to develop in the 18th Century, mainly in Europe during the Industrial Revolution. Before then, the thought that happy employees led to better output and success of an organisation was a bit too – touchy-feely. Imagine a grievance procedure on a 17th Century naval ship.
 However, in today's world, HR formspart of the foundation that pulls an organisation together. Brilliant HR skills are highly sought after and more than a competitive advantage. Move over, Captain Hook! The professionals have this in hand.
But let's take a closer look at the skills an HR professional requires in the 21st Century.
Organisational skills
HR is more than processing timesheets and ensuring the signing of work contracts. An HR manager isorganised with meticulous attention to detail, expert time and calendar management, and exceptional administrative ability, while acting with great integrity.
Time management
1.Create lists
To-do lists work: Post-Its, Stickies, a diary or a notepad. Or try digital Post-Its. Doing the lists means that routine tasks can be tackled simultaneously and streamline the jobs at hand.
2.Use your calendar to prioritise
3.Create shortcuts
Good HR software automates functions and scheduling.
4.Delegate
The HR Calendar
An HR manager is on top of employee strategy and the broader company objectives. Lucky for us busy people, we can digitaliseour HR calendars to handle the time-consuming aspects of planning.
Confidentiality
Integrity is crucial in HR. Confidentiality is part of integrity, but does not tell the whole story. So, let me explain what I mean with confidentiality as a key HR skill and how integrity plays a role.
You are professionally bound to handle information about employee discipline, salaries and other employee aspects in confidence and can get fired if you shared information about any of these topics without authorisation.
However, there are times you must act and cannot keep certain information confidential. So, how do you balance the conflict of being a trusted employee resource, but also acting in the interest of your company?
WHEN TO BREAK CONFIDENTIALITY
HR cannot keep employee information completely confidential when there is a legal obligation on the company to act. Also, if an employee reports a violation of a company rule or policy, the organisation must address it.
Think, for example, about sexual harassment. Even if the employee tells you that he or she does not want you to do anything about it, just for being aware of it and not acting makes you complicit – and the company. An HR professional is required to comply with company rules, avoid breaking the law, and above all, protect employees.
In cases like these, an allegation must always be investigated, but a good HR manager uses a great deal of discretion and only involves the people who are needed in the investigation. That means that some people must know what the employee reported.
SHADES OF GRAY
General employee complaints that are not clearly legal or company policy violations are trickier to judge when to intervene and what to share to obtain resolution.
Firstly, ask why an employee has come to HR with a general complaint. For example, Margaret complains to you about her colleague Gail who is late to work every morning. What does Margaret want from you? Does she want you to talk to Gail? Does Margaret want to know whether her manager is aware of Gail's sloppy timekeeping? Or is Margaret simply venting frustrations?
Once you establish what the complainant wishes to gain, you can adjust your role as facilitator for a positive outcome. You cannot guarantee confidentiality, but a good HR manager is expert at sharing sensitive information purely on a need-to-know basis.
Administration
Admin is part of the job, but you don't want to spend time on routine chores if you can put your skills to better use. Admin duties like employee leave, absence, new employees, leavers, payroll, and more, are easier to manage with HR software.
Attention to detail
There is little room for error in HR. An exceptional HR professional is meticulous about accuracy and would ensure thorough completion of tasks, including following up with others to ensure all commitments are fulfilled.
How HR software improves organisational skills for HR
professionals
HR software can simplify and manage a multitude of tasks, while you focus on those balls in the air that you simply cannot afford to drop.
Tracking system
An applicant tracking system (ATS) is HR software that helps managing the recruitment and hiring process from start to finish. It typically handles tasks like screening applications or storing applicants' information. A good ATS allows everyone involved in the recruitment process to leave comments or feedback on candidates in a single database, allowing easier collaboration.
Email reminders
Good HR software automatically sends email reminders for key events on the HR calendar, like when HR requires payroll information from departments, or when to remind managers to start preparing for performance reviews.
Cloud storage and security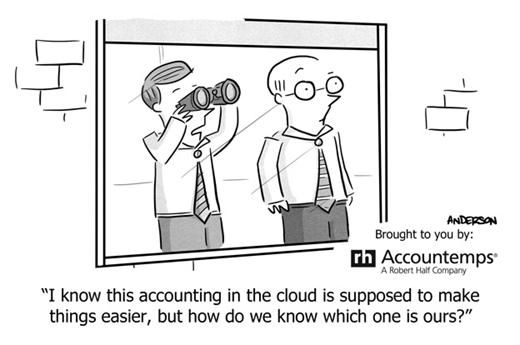 An external information storing method is better when it comes to sensitive data, like bank details, because you share the responsibility to keep the information secure. Cloud providers adhere to gold-standard security, making it a more secure option to hosting the data locally or on a hard drive.
Effective processes
HR software enables efficient and reliable HR planning in recruitment, hiring, training and development. It outlines employee remuneration and benefits administration, assists with performance management and improves employee relations through better communication and employee engagement.
Communication skills
Critical listening skills
The ability to listen clearly and critically helps HR and employees to have frank and open discussions where other points of view are recognised.
Conflict management
You need sensitivity during those uncomfortable conversations, like salary negotiations, handling grievances or conducting exit interviews.
Verbal and non-verbal communication skills
Interviews and face-to-face encounters require excellent verbal communication on all and any level of the organisation, as well as writing skills. Equally, a great HR manager is tuned in on non-verbal cues.
Coaching
Coaching is helpful for training and development of individuals and groups during onboarding, reintegration, conflict resolution and keeping employees on track.
Collaboration
Collaboration is a culture of integration and inclusion. Creating a collaborative culture involves HR working with other departments like internal communications, management and IT.
Decision-making skills
A skilled HR manager is well versed at weighing facts, doing research and making decisions.
Hiring
You decide whether an applicant is the right fit for a role or not.
Onboarding
Part of your job is to find the most effective ways to invest in employees. You must determine where to use resources and money to enhance employee performance. This includes the onboarding process.
Promotions
You identify suitable talent in the company to retain and train.
Retrenchment
When a company is downsizing, HR must manage the unpleasant process of letting employees go. This requires advanced decision-making skills with the usual ingredients of experience, intuition, knowing what suit the company best, and exceptional emotional intelligence.
Optimise HR skills by choosing the best HR management software with gulfHR
Book a demo with one of our experts to learn more!
GAIN INSTANT ACCESS TO OUR PLATFORM
The most established and successful businesses operating in the Middle East use gulfHR. Find out why Startups, Bluechips, and the Fortune 500 trust gulfHR as their HRMS provider.
Try the expert demo now to see the latest HR features and development in action.
Let's talk. We're only a call away
Find out why our clients can contact us at anytime and speak to one of our experts. Give us a call on +971 4 446 6308. Or request a callback below at your convenience.
Alternatively send us a message or an email to [email protected]