WHY AN EFFECTIVE RECRUITMENT PROCESS IS LIKE A MAGIC WAND
The recruitment process. If only it were a swish of the magical wand, and – poof! – you have a skilled, talented person appearing at the desk. And then the magic continues for many years to come. The magic person – let's call them a fairy – is blissfully happy, producing rainbows of the most vibrant kind, every day, consistently, and you almost have to stop them from multiplying those rainbows, they're so keen!
But, no, it's not magic and rainbows. And fairies are mythical creatures.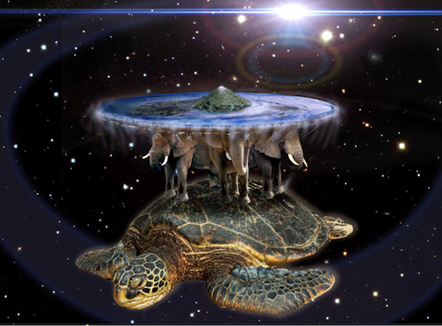 Recruitment is hard work, a good eye for talent,
exemplary networking, selling a fantastic
company to amazing potential employees.
It requires infinite amounts of energy, technical
know-how and HR expertise. The support upon
 which all these skills rest is an effective
 recruitment process. A little like the Discworld
balanced on the backs of four elephants, which
in turn stand on the back of a giant turtle.
Don't fear! With a little help, you can make the recruitment process even better, even if it's still not effortless magic.
What is recruitment?
Recruitment is the act of attracting and selecting people with skills or talents that would make them an ideal fit for specific job roles in a specific company. Today, the talent pool is larger and wider than before. But beware, so are the talent pool's options!
The recruitment process in your organisation can save you time and money, while getting the best people on board.
What is a HR recruitment process?
The recruitment process is the steps the Human Resourcesteam take to get the attention of, and select new employees to fill positions in an organisation. If the process is resilient, relevant and up to date, you will draw in the right talent to nurture and grow alongside the growing success of the company.
The process involves scouting for and finding the best-skilled candidates with the right experience and/ or temperament for the job at hand. Then interviewing candidates, shortlisting where necessary, and finally selecting and onboarding the most suitable candidate.
The importance of a solid recruitment process
The magic of a well-planned recruitment process is that it potentially reduces employee turnover rates, while
simultaneously decreasing cost-per-hire. Finding the right fairy for the position – I mean, person, is the ultimate
achievement of success because employees are the greatest investment a company can make in the pursuit of success.
What makes a recruitment process effective?
The recruitment process would be designed according to each company's specific personality, or culture. However,
magicians might have their own styles of magic, but they use the same formulas and ingredients to cast their spells.
An effective recruitment process has specific steps to streamline the task.
Automate
You can digitise almost anything nowadays. In a different century that would have been called Magic. But seriously,
if you haven't yet, try an applicant tracking system (ATS) for your recruiting process. An ATS automates actions like
where you post job listings. You can track how many applicants you get, and filter CVs (or resumes) to find the most
qualified applicant. For certain positions, if required, you can even filter based on applicants completing basic skills
assessments. It is a huge time saver.
Pay attention to data
With intelligent, comprehensive HR software you can tailor your recruitment needs with data analytics. You can see
how many people applied, how many HR has interviewed, who along the recruitment process have done interviews
with each candidate, where the best candidates have come from. And so much more!
The added benefit is that you can reflect after each recruitment experience and refine the process to exacting
levels.
Employee referrals
One of the most efficient ways to cast your recruiting net wider than your existing network is to include existing employees' network. Create an employee referral programme, which has been proven to expose a company to a talent pool 10 times larger than without employee referrals. Employees are special kinds of fairies, right?
Company employer brand
Not just a buzzword. It's real. Recruitment is a two-way street. The candidates put their best foot forward to impress employers, but you have to do the same if you want to attract the best out there to give your company a competitive edge over your competition.
Illustrate why people should work at your organisation through the values and company mission. How do you
display this? Think about where candidates would go to find out about the company as employer. 
Consider how you display your employer brand on your website, and how the
employees engage with the brand on social media. For example, employee forums
on LinkedIn can be a great advertisement. When current and past employee say
good stuff about the company, you'll get many Likes. And people will want to work
there. 

Benefits of an effective recruitment process
A longer life, perhaps? And a few more benefits… Remember that an organisation is like an ecosystem of interlinked smaller systems that create a healthy whole. One brilliant link will directly impact on another linked system, and so on, until the entire ecosystem is brilliant and healthy. Let's take a look at the benefits of an effective recruitment process.
Lower costs
A direct result of a great recruitment process is increased profitability and performance of the company. You've successfully installed the right person for the job to fulfill their responsibilities and share resources, making the company more efficient and financially stronger. And if you've automated much of the recruiting process, you've done it with brilliant time management to boot. It's not Dark Magic. It's common sense.
Higher quality
A fast or well-paced recruitment process will attract the high-quality candidates, and keep them interested. If the process is slow, it sucks the life out of any enthusiasm anyone might have had. And well, you've likely lost them. Perhaps even you are by now scarily close to throwing in the towel. No, you definitely want to invest in a better process.
Increased productivity
An effective recruitment process in the UAE and elsewhere means HR has the resources and time to train new and existing employees. The focus on learning and development cultivates greater employee engagement and creates a more efficient workforce.
Faster business growth
Because you're hiring the best candidates in the shortest possible time, you're getting the resources the business needs now, and the company continues to grow without missing a beat. Time, energy and money is spent on business growth.
Vital stages of the recruitment process
The recruitment process in HR is like brewing a magic potion. It requires specific ingredients and a recipe to get the desired result. Of course, the specific qualities of the potion will depend on the kind of magic the business is after. But the recipe remains the same.
Mapping out requirements
List the needs of the job you're recruiting for before you create the post. Chat to the hiring manager. Refresh your take on the company's values and mission. Think about the team you're recruiting into and what useful habits or skills would work best.
Job description
This is a vital piece in the design of a recruitment process. When you understand the business needs, you can clearly define the duties and responsibilities for the role, setting the correct expectations for the business and potential candidates.
Recruitment plan
Pen down your strategy. Who will review applicants, schedule and conduct interviews, and decide on the right candidate? If you have HR software, you can set the recruitment policy and procedures within the system and automate the plan.
Finding potential candidates
Software is once again a knight to the rescue. Heard of keyword recruitment tools? Try it for cutting down on search time and weeding out unsuitable candidates in the initial stages of recruiting.
Interviews
Conduct phone screening with the candidates you have shortlisted, ideally within a week. Make a list of the best interview questions and schedule interviews to start as soon after phone screening as possible. If the process takes too long, candidates can lose interest. Communicate where you are in the recruiting process, and follow up as soon as you've decided on a candidate, also notifying those who were unsuccessful.
Skills assessments
Skill assessments are handy tools to determine a candidate's skill and personality type or habits that can complement the team. It offers you a more complete picture of the appropriate candidate.
Reference checks
Once you've decided on a candidate, check the references. Remember to clearly state in the recruitment policy how the references are used and what kinds of references you would accept. Always inform candidates that you are contacting references.
Make an offer
This stage is a delicate moment in the process. You want to make an offer that the candidate of your choice can't refuse. Perhaps a call from the hiring manager could seal the deal. More than 90% of candidates contacted by a manager accepted an offer quicker. And remember that the offer is still subject to negotiation of salary and benefits.
Onboarding
You did it! The deal is closed. The best (wo)man won and is now part of your company's impressive team. The onboarding process sets the tone for the new hire's experience of the company. It involves completing the all-important paperwork, but also introducing and integrating the newbie into the company culture.
Now that you have a recipe for a productive recruitment process, it's time to concoct some hiring magic.
Book a demo with one of our experts to learn more!
GAIN INSTANT ACCESS TO OUR PLATFORM
The most established and successful businesses operating in the Middle East use gulfHR. Find out why Startups, Bluechips, and the Fortune 500 trust gulfHR as their HRMS provider.
Try the expert demo now to see the latest HR features and development in action.
Let's talk. We're only a call away
Find out why our clients can contact us at anytime and speak to one of our experts. Give us a call on +971 4 446 6308. Or request a callback below at your convenience.
Alternatively send us a message or an email to [email protected]